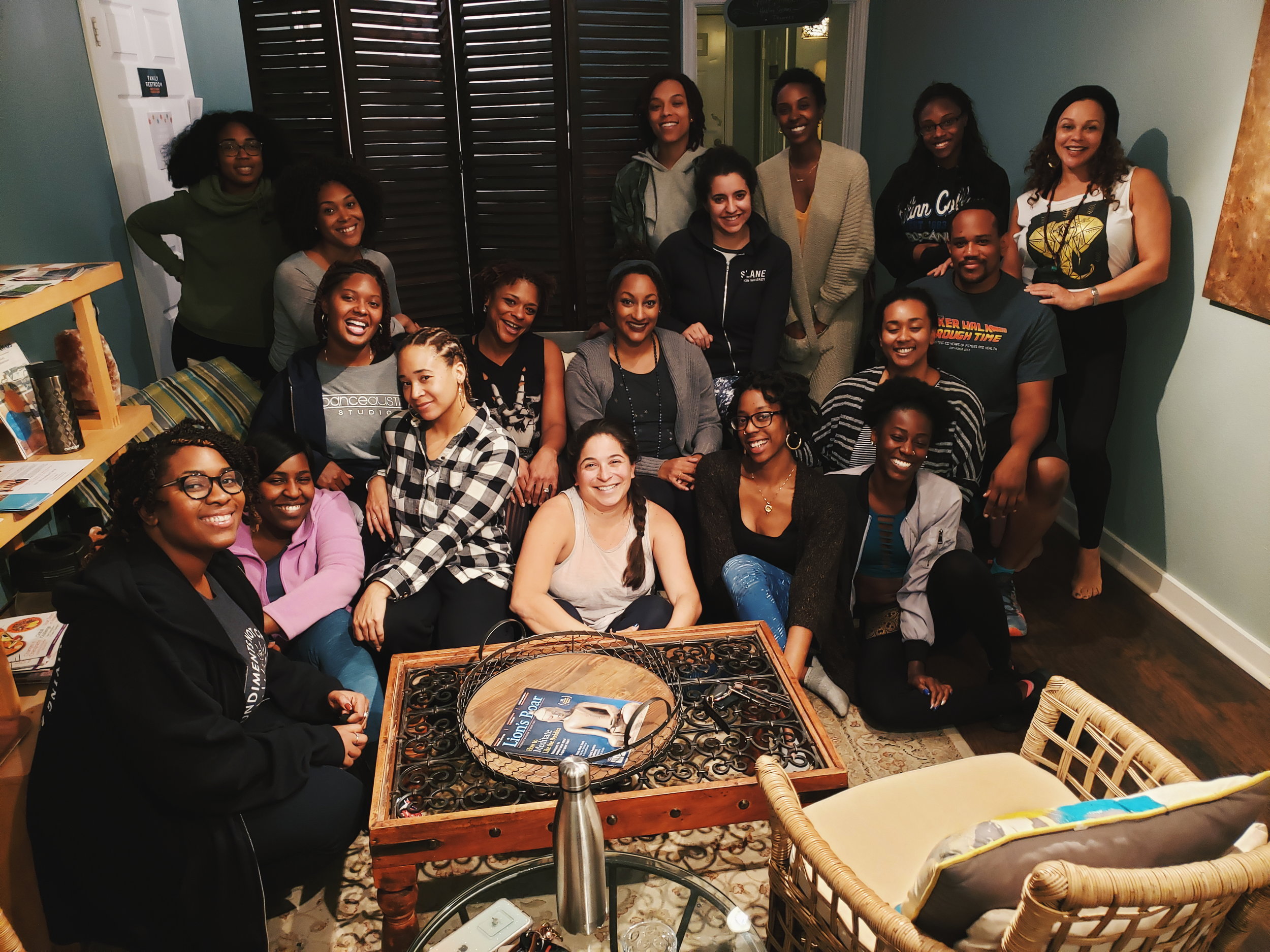 Yoga In Color is a safe space for women and men of color to move, breathe and heal in solidarity. Participants connect and become empowered while in the presence of others who look like and share similar cultural experiences to themselves. Yoga In Color has continued to be a staple healing space and Yoga community for people of color in Austin, TX and surrounding areas for the past three years. This sacred space includes slow, mindful movement, breath-work, tea ceremony and sharing circle to encourage building community through vulnerability.
This sacred space was created to contribute to the shifting dynamic in the Yoga world. For many generations there has been this perceived belief that Yoga is for white women and women and that Yoga was not for people of color. The way Yoga is represented in the media reinforces this false belief. Not only is Yoga absolutely FOR US, but it is truly a beautiful and all encompassing practice that marginalized and disenfranchised communities can utilize to facilitate healing on the individual and community levels.
There is something so very powerful and potent about ushering in that healing, in a space facilitated by someone who looks like you, in a space where the participants look like you and have similar cultural experiences as well. It is truly something to be experienced! I am so excited for you to be apart of this sacred space!